Barbwire Confidential: Hush-Hush!
Subscribe to the New Barbwire Insider News Service
Get ahead of corporate-influenced news–>
All the news you never knew you needed to know 'til now
On 11-24-1874, barbed wire was patented. Stick with the barb.
Je suis Charlie Brown

BREAKING NEWS AND THEN SOME—>
2015 LEGISLATIVE END GAME (at least until special sessions start)
Union workers sound the alarm door-to-door in Carson City and Las Vegas
9:00 a.m. PDT Saturday 30 May 2015
Union cabbies plan mass Las Vegas Strip stoppage/demonstration May 29
Las Vegas Review-Journal 5-28-2015
Gomorrah South casino mogul castrates First Amendment in Nevada
Lawmakers bend over to make it easier for Steve Wynn to file frivolous lawsuits that can stifle and bankrupt any critic
By Dennis Myers / Reno News & Review 5-28-2015
Dogs and ponies, DARE traps and tokenism
Barbwire by Barbano / Expanded from the 5-26-2015 Sparks Tribune
Cab users: buckle up or else
By John L. Smith / Las Vegas Review-Journal 5-21-2015
Corporate welfare unites me with the moonhowlers
Even Ira Hansen sells out to the gambling-industrial complex
Barbwire by Barbano / Expanded from the 5-19-2015 Sparks Tribune
Hotplates, hotheads, hot rumors and hot Moose
Barbwire by Barbano / Expanded from the 5-12-2015 Sparks Tribune
¡Feliz Cinco de Mayo!
Poor Denny's Almanac for 5-5-2015
On May 5, 2012 at Barrio Logan, the Navy cargo ship U.S.N.S. César Chávez was christened.
MayDay! The bright side of riots in the streets
Barbwire by Barbano / Expanded from the 5-5-2015 Sparks Tribune
In the Uber-Nevada Legislature, words can kill
Barbwire by Barbano / Expanded from the 4-28-2015 Sparks Tribune
Tesla rewrites history to chisel worker paychecks
Barbwire by Barbano / Expanded from the 4-21-2015 Sparks Tribune
Radiation Nation:
Gomorrah South bakes in the glow of victory
Barbwire by Barbano / Expanded from the 4-14-2015 Sparks Tribune
¡Viva Chávez!
César Chávez Celebration XIII / Celebración de César Chávez XIII
Tuesday 31 March 2015 / Martes 31 de Marzo 2015
Circus Circus Reno event highlights

Revenge, redistricting and amnesia in Cartoon City
Plus highlights from César XIII
Barbwire by Barbano / Expanded from the 4-7-2015 Sparks Tribune
César Chávez fought for the dignity of work
by Tony Mayorga
Guest Commentary / Reno Gazette-Journal / 3-31-2015
Harry Reid, Eddy Arnold, César Chávez and Gaga Madonna
Barbwire by Barbano / Expanded from the 3-31-2015 Sparks Tribune
Barbano: GOP strategy to cripple labor, the gerrymander Nevada control thru at least 2022
By Cole Stangler / International Business Times 3-25-2015
High noon for the high desert outback of the American Dream
Small minds discuss people, average minds discuss events, great minds discuss ideas.
Barbwire by Barbano / Expanded from the 3-24-2015 Sparks Tribune
St. Patrick, I need a green energy beer
Barbwire by Barbano / Expanded from the 3-17-2015 Sparks Tribune
Michele Fiore: the Italian girl mama wanted for me?
Barbwire by Barbano / Excised from the 3-10-2015 Sparks Tribune as "not suitable"/Updated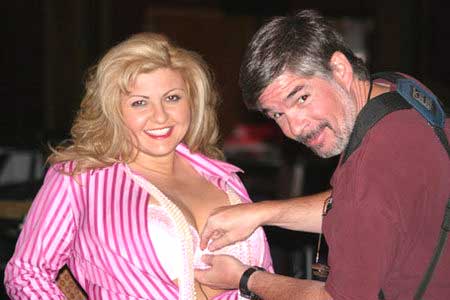 Who was that lady I saw you with last night?
(But can she cook?)
Barbano to legislative committee 3-9-2015: Let Tesla, Switch and Apple help pay for police officer video cameras
Clinging to the Ledge: guts, feathers and all
Barbwire by Barbano / Expanded from the 3-3-2015 Sparks Tribune
We don't need no stinking wages!
Barbwire by Barbano / Special online legislative edition 2-26-2015
The skeleton of the underbelly of the news
Barbwire by Barbano / Expanded from the 2-24-2015 Sparks Tribune
Parsing our parsimonious public pursers
Barbwire by Barbano / Expanded from the 2-17-2015 Sparks Tribune
The flush of victory and the irony of deceit
Barbwire by Barbano / Expanded from the 2-10-2015 Sparks Tribune
Murder most foul on the Comstock
Senate Republicans take a jackhammer to the bedrock of Nevada trade unionism
The last bastion of local hire comes under fire
By Sean Whaley / Las Vegas Review-Journal 2-4-2015
Follytix, Foxcatchers and corporate weasels
Barbwire by Barbano / Expanded from the 2-3-2015 Sparks Tribune
Machine Gun Michele and cheap Ma Bell
Barbwire by Barbano / Expanded from the 1-27-2015 Sparks Tribune
The South Rises Again. Does Ira Hansen know about this?
3 states make MLK holiday a co-celebration honoring Confederate General Robert E. Lee
Shaun King / Daily KOS 1-22-2015